Our multi-camera solutions provide the possibility of 360° coverage around your vehicles. This eliminates blind spots whilst drastically improving the overall safety of your fleet; reducing the number of vehicle and pedestrian related incidents.
Common camera positions include front, rear, side, driver facing, interior dome cameras and cargo, or load facing cameras. 
The high definition in-cab monitor displays the relevant camera view to the driver when required. For example, indicating left activates the nearside camera and reverse gear switches to the rear cameras. The system reverts to a black screen once disengaged.
Multi-camera views can be configured and displayed accordingly.
Our Fleet Witness Digital Video Recorders are the main hub of the system, allowing up to 8 cameras to be connected whilst having the ability to provide up to 2TB of storage for your recordings. All units are 4G capable and can be accessed remotely via our Fleet Witness Live platform which provides a full suite of remote monitoring features allowing you to download and review footage, or track your assets, ensuring complete management of your fleet.
The Fleet Witness DVR has been crafted to function as a highly reliable and technically sound, video recorder. It is a highly configurable unit, offering maximum flexibility, ensuring it can be a system for all vehicles and requirements.
It's compact size means it can be installed in smaller vehicles and the wiring is kept neat and hidden behind our tamper proof locking case.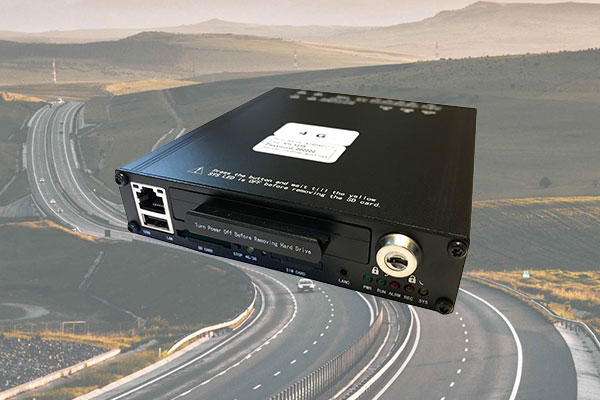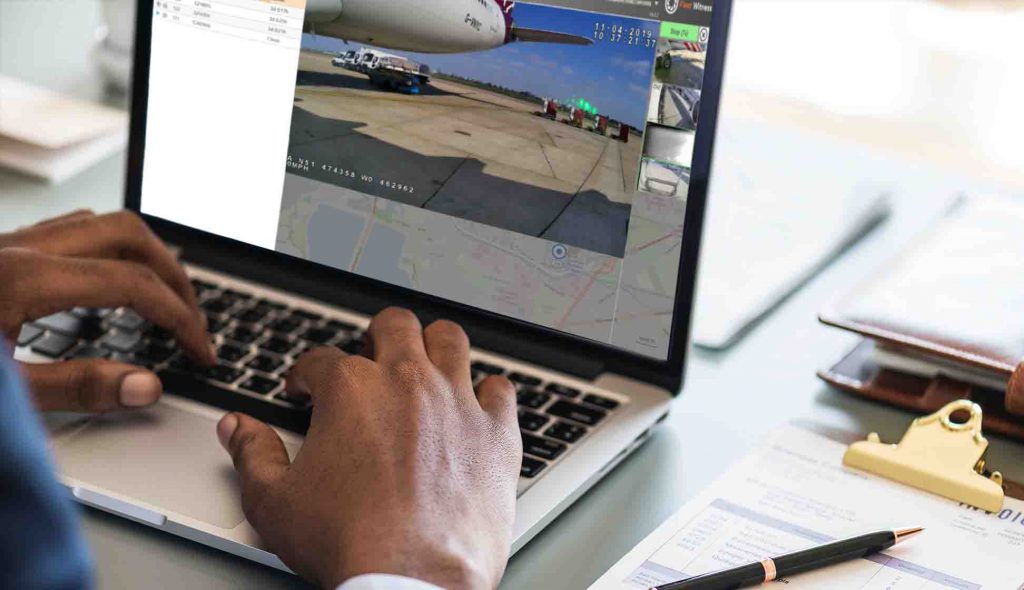 The Fleet Witness DVR is provided in a 4 camera, or 8 camera model. With a maximum storage of 2TB, using either an SD card, or our preferred storage medium, a Solid State Drive. Both of which are protected behind a slim fitting, lockable case.
It comes with a built-in GPS module, with the option of a fully connected 4G module. With the latter we can provide access to our Fleet Witness Live tracking and video telematics portal.
It also benefits from a HDMI output for a crisp high definition picture displayed on the in-cab monitor.
Our DVR has 4 digital inputs that can be used to connect a reverse trigger, indicators, or even more specialist PTO's such as fuel interlock overrides, or blue lights and gun safes.
We also offer a dashboard mounted indicator and event button. It provides a visual status of the systems health, as well as a programmable switch that can act as a panic button, or used simply to switch the camera that is shown on the monitor.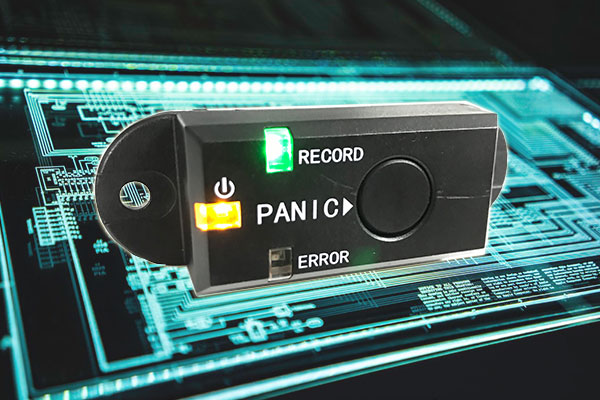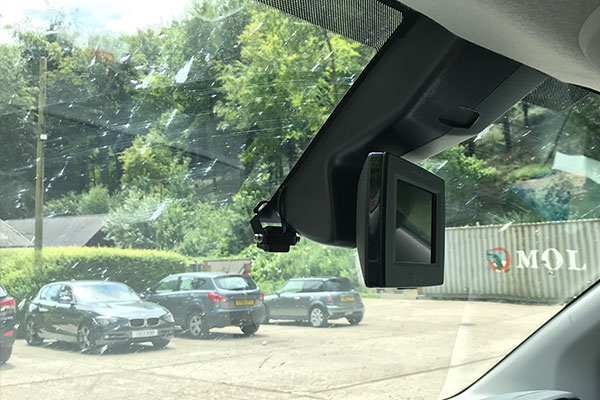 High Quality - Front Camera
We offer a range of cameras and pride ourselves on the picture quality and reliability of each. Over the last four years, we have developed these products to better fit and withstand the environment they are destined for.  
Our front facing camera is a 1080p, 120° wide angle, compact camera. It has a multi-function bracket meaning it can be installed in a variety of positions, be it screwed in place, or stuck with a high bond adhesive pad.
Our latest range of external cameras have undergone rigorous testing to achieve an IP69K rating. They are blasted with high pressure water and dust particles to ensure they are able to withstand harsh environments, such as the side of a commercial vehicle.
They record in full 1080p HD resolution with a 120° field of vision, providing a clear view which can be used to eliminate blind spots or to capture crucial evidence to aid fleet operators.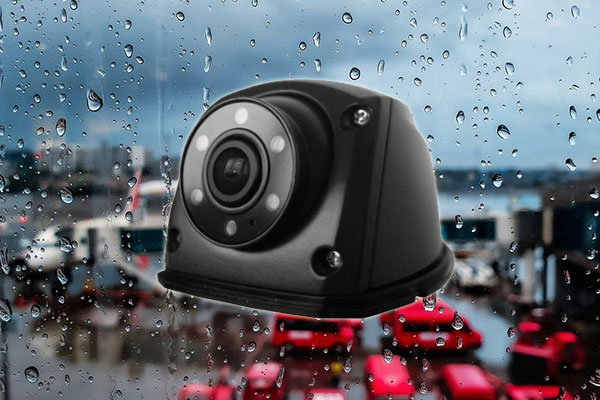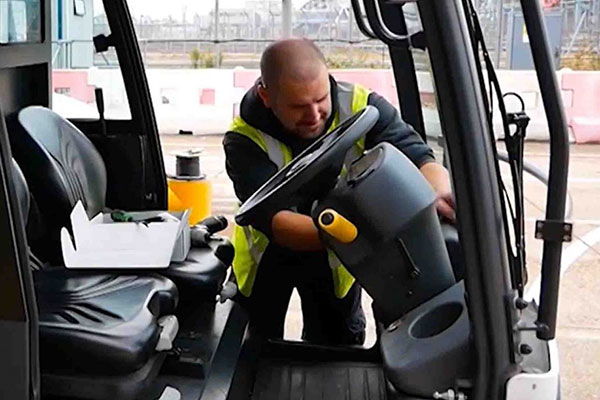 12 Month Onsite Warranty & Ongoing Support
We have an experienced team of engineers and offer a 12 month onsite warranty on all equipment. Our back office staff are on hand to provide ongoing technical support and training whenever it is required.
We offer tailored support packages if you require a more hands on approach. Please get in touch for more details.
Contact our team today to talk about your requirements