School Coaches & Minibuses

capturing video and location evidence
Taunton School was suffering from opportunistic people making false claims against its drivers. They needed detailed video and location evidence which only dash cameras can provide.
It was back to school recently for Fleet Witness, when we visited Taunton to fit cameras into their fleet of coaches and minibuses. Set in picturesque grounds, the magnificent building is 'home' to pupils from both the UK and abroad. Many are boarding, but around 180 pupils are transported daily from various locations in Somerset. Their safety and security is the school's number one priority.

Taunton's fleet consists of three coaches, twelve mini-buses, three MPVs and a couple of utility vehicles, and over the last few years, they have had a number of claims made against them which they were unable to defend due to a lack of evidence. 
The school decided that the only way forward was to install dash cams across the whole of their fleet. A move which has been welcomed by both professional drivers and academic staff alike.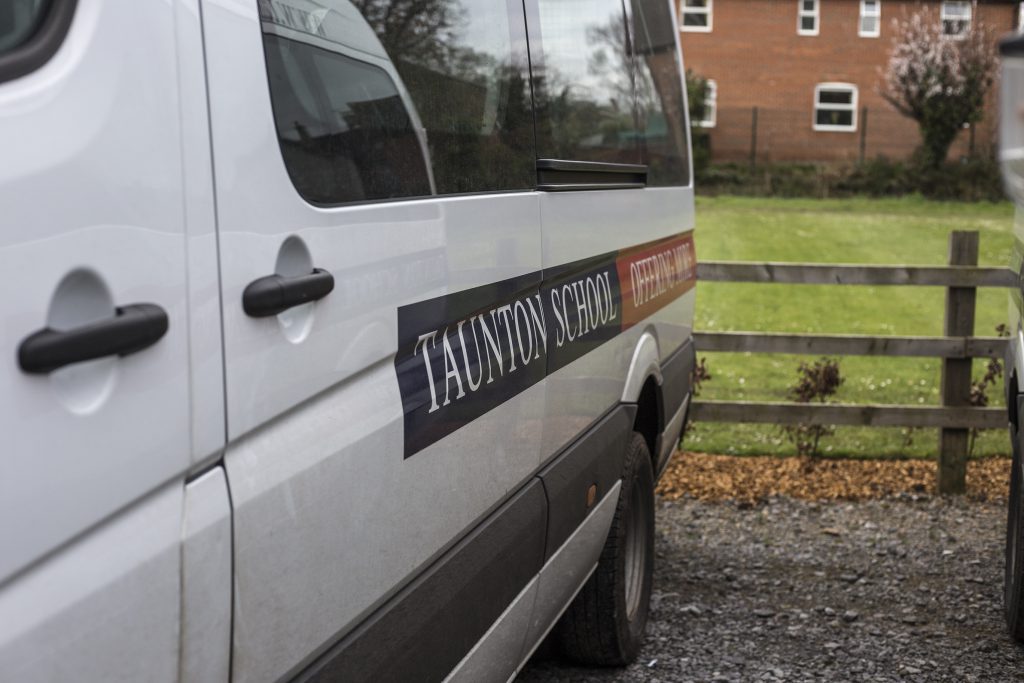 Fleet Witness worked closely with Taunton School to deploy, test and train the staff on how to manage and use the system effectively. Within days of the cameras being installed footage was captured that provided vital evidence in identifying damage done to one of the vehicles. 
The footage gave Taunton the evidence required to prove accountability.